About Us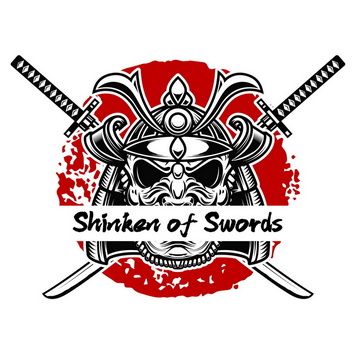 Shinken of swords was founded in 2002. It is a group of highly qualified master sword smiths in Long Quan, China. For centuries this place has been the center of the sword making industry in China. Over these 20 years, we have established a strong reputation for quality and service with countless retailers, martial arts practitioners, and sword enthusiasts all over the world.
Shinken of swords has a full range of Japanese style Samurai Katana Swords. We have been offering high quality
Japanese Katana
,
Wakizashi
,
Tanto
, Naginata,
Tachi
,
Ninjato
, and sword accessories internationally with wholesale and retail price range for more than 20 years. All the swords from Shinken of swords are fully handmade and functional.
From our website you can find the one you like to do martial arts, or the ones you are looking for, for your collection. We have common Japanese swords, special color and design swords, and top-class swords. If you have your own design of a sword, don't hesitate to contact us.
Sword custom
is also among our services. When a customized sword is completed, we will send pictures to the buyer to confirm before shipping.
Shinken of swords offers free shipping for all our swords, and every parcel has a tracking number. We usually ship out items the next business day after we receive the payment. Then the tracking information will be automatically sent to your email address. You will receive your items in a very short time.
Like any business, dealing directly with the manufacturer means greater savings for the client. Shinken of swords will continue to supply the same huge selection of custom options at a reasonable price, We're sure you will be pleased with our items and service, as we have a great number of repeat buyers.
Please feel free to contact us if you have any questions or problems. We will reply back to you within 24 hours on business days and try our best to help you.
Welcome to our website, and please find what you like!