Battle Traditional Hand Forged Chinese Sword Sui Dao Clay Tempered Folded Steel Blade Razor Sharp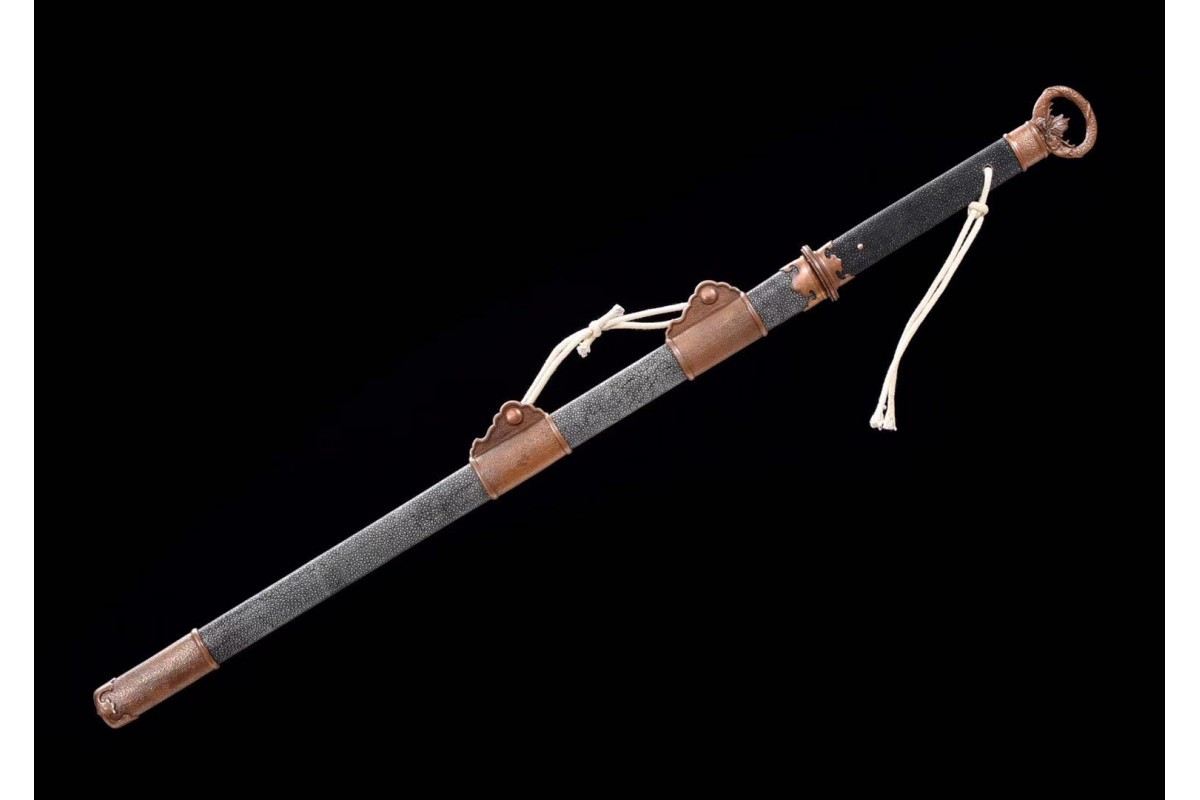 How to place your order:
- Select your preferred options from the dropdown.
- Write us a note if you have any addtional requests.
- Click "Add To Cart".
- Go to Cart and Click Checkout, Fill in your shipping address details.
- Pay with Paypal (Even if you have not Paypal account you can still pay through their service with your credit card)
Important Notes:
(1):We can customize your unique sword ,hamon type / blade struture& Length / Sori / Fittings / Evgrave / kissaki type, Or You Want Replace This Sword Fitting, Please Click Here
(2): We will send sword pictures to you when your sword is completed, and we will ship it to you by EMS (Worldwide Express Mail Service) after your confirmation. and we will send tracking numbers to your registered mail.
(3): Each customized sword comes with a free sword bag and a certificate of authenticity. ( Exceed 300USD Sword Will Have A Extra Box.)

Blade:
-The Blade Is Clay Tempered Forded Process. It Is Made Of Two Different Kinds Of Steel, The Folded Steel And 1095 High Carbon Steel. The Outer Steel Is Made Of Folded Steel, And Had Been Folded 12 Times To Create 4096 Layers To Create Great Strength And Flexibility With A Distinct Waved Texture Left On The Blade Resulting From Folded Repeatedly During The Forging. The Core Steel Of The Blade Is Made Of 1095 High Carbon Steel With Great Hardness Of Itself. In This Way The Blade Is Hardened In A Large Degree.


After The Below Process, The Blade Has Been Throughly Clay Tempered, First The Back Of Blade Is Covered With A Special Clay, Then The Whole Blade Has Been Tempered And Later Quick Cooled During Quenching, This Result In A Harder Edge. In This Way, A Beautiful Real Hamon On The Blade Comes Into Being As A Result Of The Differential Cooling Of The Blade (Quenching And Tempering).


This Handmade Blade Is Hand Forged, Polished, And Sharpened By Our Experienced Smith During The Whole Proess In The Most Traditional Craftmanship Way.


Specifications:
Condition: Brand-New
Overall Length: 105 Cm
Blade Material: Clay Tempered Folded Steel
Nagasa Length: 70 Cm
Handle Length: 28 CM
Blade Edge: Hand Polished Be razor sharp
Handle Material: Hard Wooden
Width (Near Habaki): 3.1 Cm
Fitting Material: Brass
Saya Material: Hard Wooden with Ray Skin
https://youtu.be/nJ0fCCCLK0w